Drama
This is an increasingly important aspect of St. Andrew's curriculum and Drama is taught across all year groups.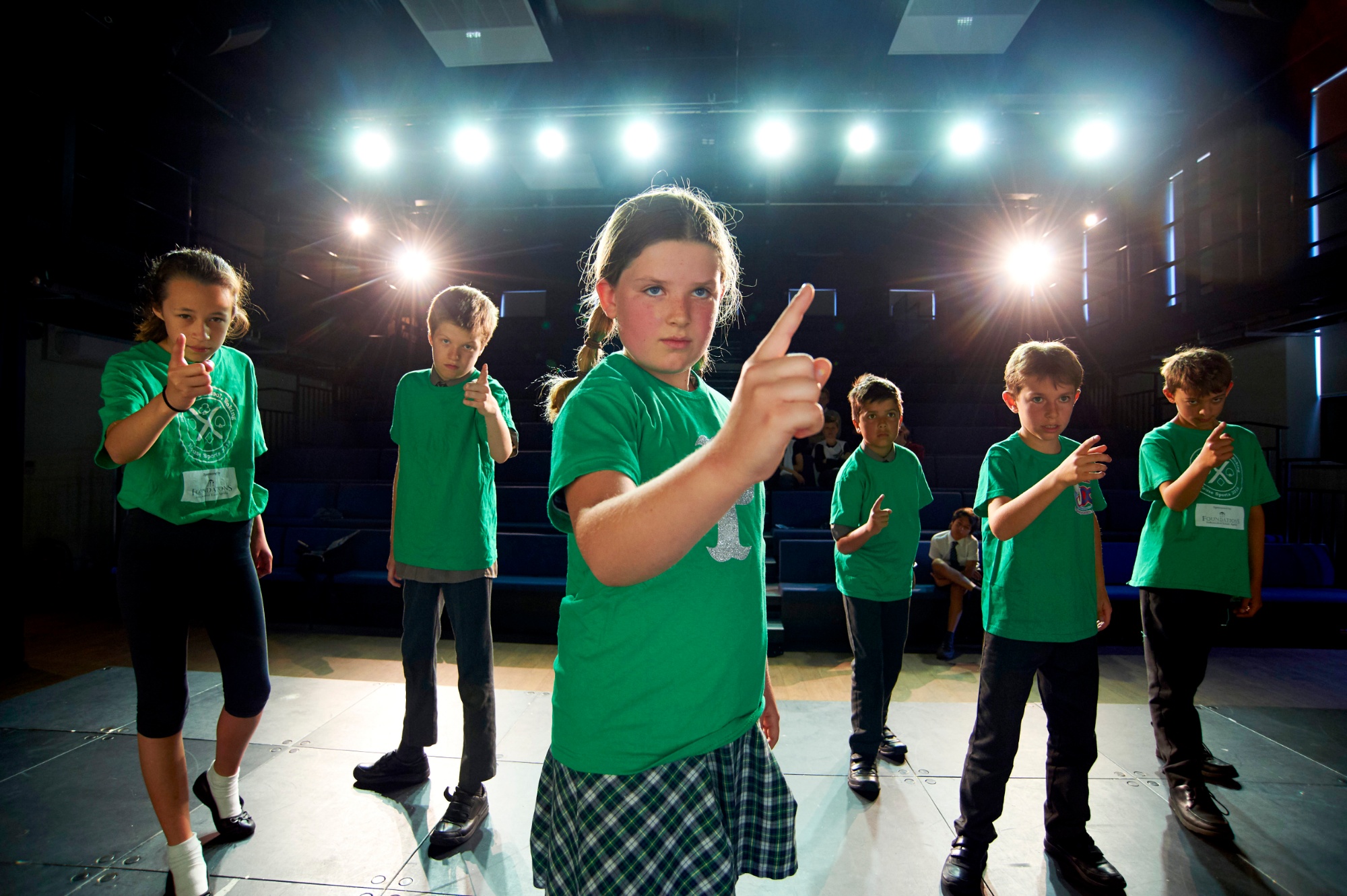 The benefits of learning the disciplines of Drama – collaboration, creativity, self-awareness, empathy and, above all, listening – are strongly aligned to the upkeep of positive and happy children. Drama is a curricular subject throughout the school so that, when the imaginative play of the early years begins to transform into a self-awareness of teenage personality, St. Andrew's pupils have the opportunity and support to develop into mature and thoughtful performers.
The main school hall has a modular stage, equipped with lighting, curtains and a custom sound system, but we also take the chance to use the beautiful school grounds as a performance space. There are a number of productions throughout the year including: Christmas and Summer concerts by the Pre-Prep; the Junior Production for Years 3 & 4; and a variety of plays, musicals and showcases for those in Years 5-8. In our Evening Activities there is also the opportunity for participation in Drama Clubs for Years 3-8, as well as day and evening trips to local theatres and West End performances.
The emphasis in lessons is to develop a love for Drama but also to develop the children's individual physical and vocal confidence, while increasing their ability to work as a team. Children are involved in as wide a range of activities as possible - frequently collaborating with the English department - and these include: mime; improvisation; devised work; role-play; public speaking; and scripted work. We also offer many opportunities for public speaking, poetry recitals and class-based assemblies.