St. Andrew's is Turning Green!
Starting in September 2019, the school has embarked on an ambitious programme to promote environmental awareness amongst the whole school community - pupils, parents, staff and governors. Living sustainably and in harmony with the natural world not only helps to protect our Earth but can also increase our happiness and quality of life.
We live on a beautiful planet but it's so easy to take our environment for granted. Avoiding waste, minimising pollution and reducing our carbon footprint are all things that we can be doing – even in the midst of a global pandemic! In addition, outdoor learning, appreciating nature and developing the bio-diversity of the school grounds as an attractive green oasis will bring pleasure for all. This includes rewilding and a move to increase the aesthetic natural beauty of the school grounds.
Here are some of the Eco Achievements of the academic year: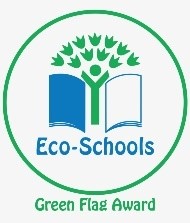 School registration as an Eco School
The establishment of an Eco Council to recommend and oversee green projects
The designation of an outdoor learning area and future forest school site
Setting up two bird boxes (one with a camera) & three bat boxes
Installing 20 new recycling bins within the school buildings
Hundreds of spring bulbs planted and wild flower seed to be sown
New hedgerow and tree saplings ordered for planting autumn 2020
Continued use of the Seek app by pupils, enabling them to explore their natural environment and reliably identify plant and animal species
Completion of a whole school environmental audit to establish current progress and future goals
Reviewing school meal menus to incorporate meat free days
A 'Go Green for St. Andrew's ' Friday Home Schooling day
Specially themed Environment Fortnight with lessons & activities for senior school pupils.
We have also participated in several nature and conservation events throughout the year: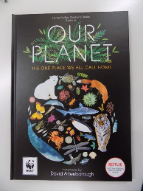 WWF Wild Wisdom Quiz UK Finals 2019 for Year 8s (see picture of Libby & Grace 7 press release)
Yr3 & 4 Pupils visiting the Living Planet Centre (HQ of the WWF) to participate in the book launch of the Our Planet that accompanies the Netflix series (see report)
A Yr 5 Team competing successfully (3rd/12) in the Feltonfleet Geography Quiz
Participation in the piloting of a new WWF online quiz – Learn to Love Nature.
The school continues to forge close links with the WWF and supporting organisations, the RHS and the Woodland Trust. This year has been just the beginning of putting environmental issues at the heart of a St. Andrew's education. You will be able to plot our 'green' evolution in future editions of the school magazine!
Simon Lewis Director of Eco Strategy