Community & House Structure
Local Community
St. Andrew's School seeks to build and maintain strong links in the local community, supporting organisations, charities, schools and local residents. Some of our activities include:
Hosting a Summer fun day on our playing field for Horsell Village School
Supporting Woking Hospice through, amongst other things, whole day charity events
Hosting the training sessions on a Friday night, and our pitches over weekends, for Horsell Cricket Club; in return they kindly let us use their grounds on a Wednesday afternoon
Donating Harvest Festival gifts to Pound Help - a local charity supporting young homeless people
Loan of the minibus to Horsell Scouts
Carol singing at Kettlewell Hill nursing home and in the Salvation Army building in Woking.
Links with the community are excellent. The school encourages and enables pupils to support a wide range of local organisations, national charities and other causes.

ISI Inspection, January 2016
Wider Community
Each of our four Houses (Clubs, Diamonds, Hearts, Spades) have chosen a charity to support that defines their common interests. We feel this brings our girls and boys together as they strive to contribute as a team towards their chosen charity. The House charities:
Clubs - support Woking & Sam Beare Hospice and Wellbeing Care
Diamonds - support Great Ormond Street Hospital
Hearts - support WWF and the British Heart Foundation
Spades - support Macmillan Cancer Support
Below is an excerpt from a letter received by Clubs House, in response to their fundraising efforts for a new classroom for the Rubiri School:
We are so glad to learn that the children of St. Andrew's School are the ones who were involved in fundraising for our classroom. We are indeed humbled to learn that children can also make such a big impact in the lives of our 600 plus children. Our pupils could not believe their ears when I told them that the donation was actually done by pupils like them. Please pass our heartfelt gratitude to those wonderful children.

Peter Kimani
Rubiri School, Kenya
The photographs below shows pupils enjoying a Clubs event to raise money for their charity.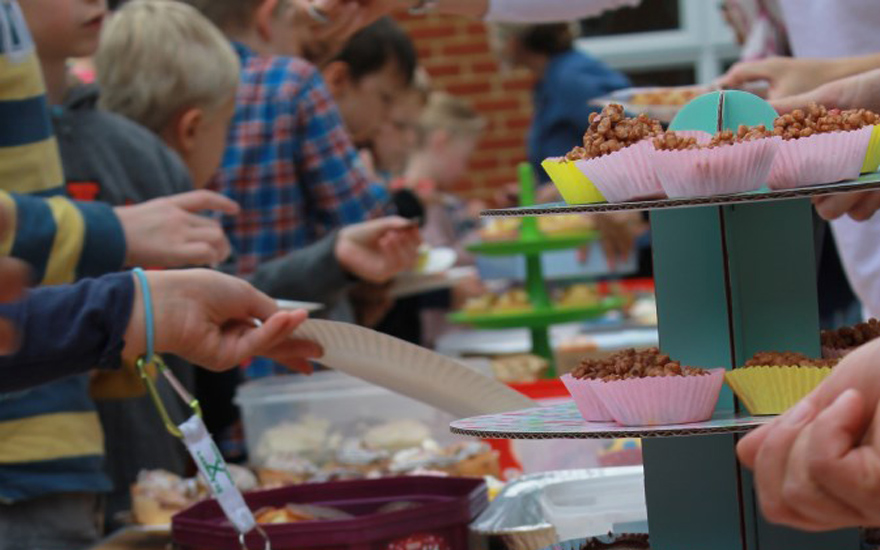 Clubs House Fundraising Event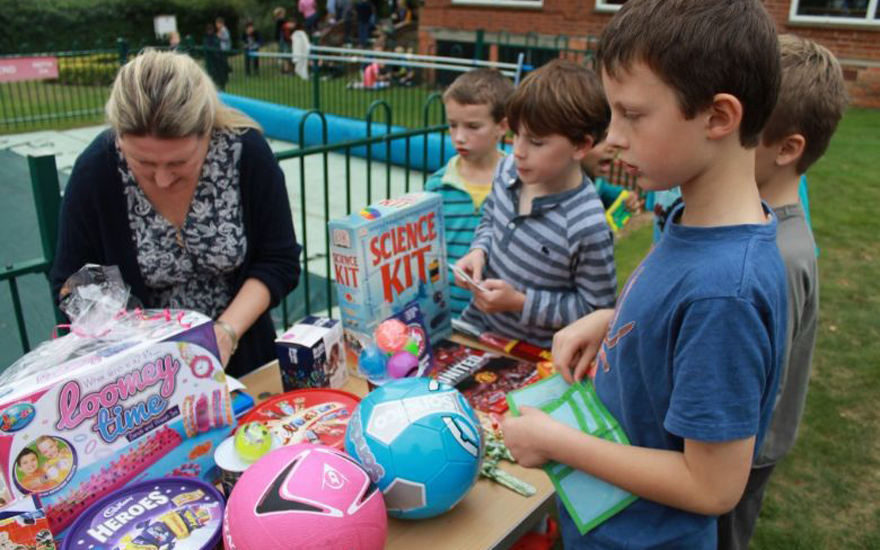 Clubs House Fundraising Event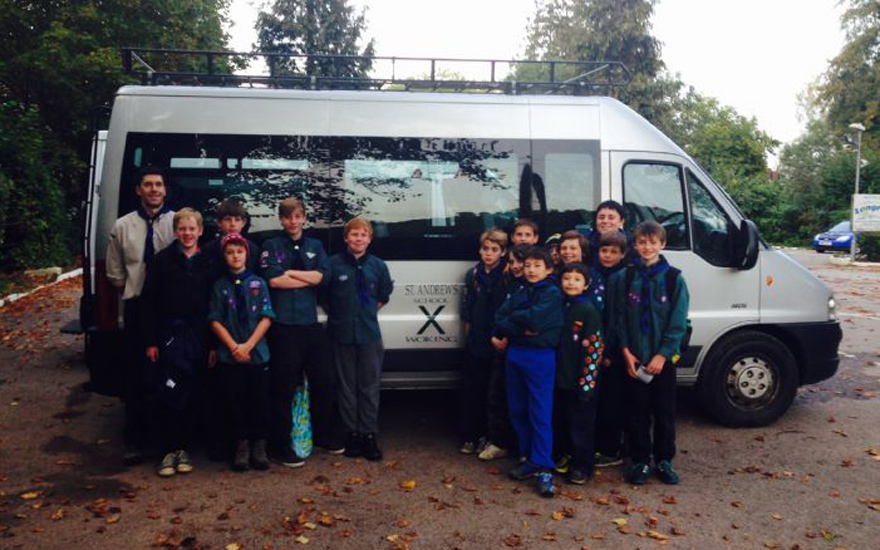 The Scouts with the St. Andrew's minibus.