Physical Education
The Physical Education programme offers a wide range of sporting activities including: badminton, gymnastics, dance, football, volleyball, athletics, basketball, and CORE Sports (balance, agility, coordination). Many of these options involve an inter-House competition organised by year groups.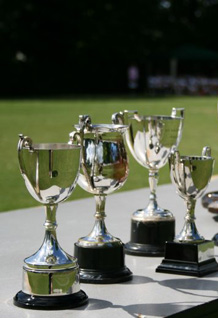 PE sessions are scheduled throughout the week for each year group, as well as daily games practise for Years 3 to 8. Many of the older girls and boys also represent the school in netball, hockey, swimming and cross country and we have a busy schedule of after school sports fixtures throughout the year.
Each sport has specialist sports staff (including PE) but alongside these coaches there is a wealth of knowledge given by members of the academic teaching staff.
Dance is taught by specialist teachers to the girls in Years 3 and 4.
Mr C McLaren
Head of Sport