Games
Games and Sport at St Andrew's plays a major part in the children's education.
There are many sports to choose from as a team and also as an individual.
Netball is the girls main sport at St. Andrew's during the Christmas term and is played from Year 3 upwards. Our two netball courts enable us to provide specialist coaching and have allowed us to increase our fixture schedule. We encourage all girls to participate in competitive matches and make every effort to provide opportunities for them to represent the school.
For boys, football is the main sport during the Christmas term. With experienced and qualified coaching, the boys are given the skills required to play at the highest level and the school continues to have great success every year. All boys are given the chance to represent the school and do so regularly, with sometimes every boy playing for the school at the same time.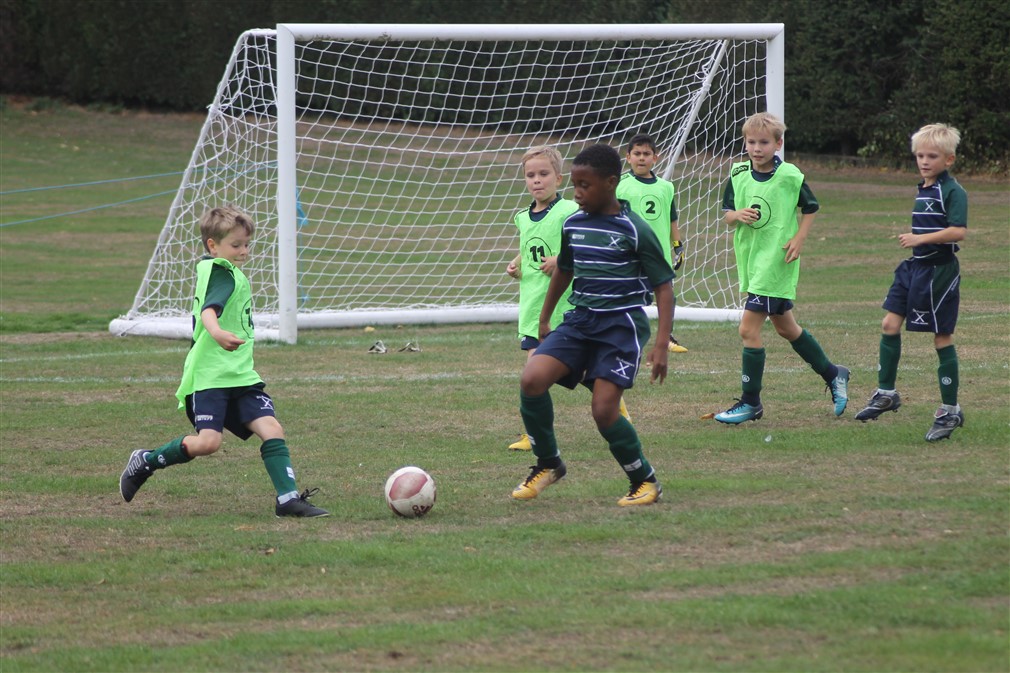 During the Easter term hockey takes over for the boys and girls.
St. Andrew's has an excellent reputation for hockey. We are fortunate to have an excellent all-weather pitch which makes the learning and playing experience fantastic for the boys and girls. Children from St. Andrews have gone on to represent at regional, county and international level with a few going on to play in the national league.
In the Summer term cricket becomes the boys' and girls' focus. This has over the years increased in standard and fixtures due to outside and in-house coaching, making the current cricketing experience very good. The school has access to a new pitch very locally, along with the school pitches and nets, which adds a better quality to the learning experience. Alongside the cricket, we also have swimming and tennis, utilising our outdoor pool and seven tennis courts. Lessons are timetabled from Year 3 upwards and matches are organised against local schools. House matches are keenly contested in the Summer term and offer children in Years 3 to 8 the opportunity to play a competitive game.